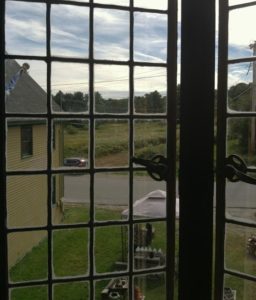 By clicking the link below, current clients may communicate through my secure web portal or app, and sign in for teletherapy.
https://www.therasoftonline.com/tms/clientportal.aspx
I provide clients with a 4 digit random number PIN.   Please enter your (or your child's) last name, date of birth, and PIN, and you will be able to enter the portal.  You can then check your next appointment or send me a secure email, or access teletherapy through a laptop or PC.
Another convenient way to contact me is download the free MyTherapist app for your smart phone.  (Note that there is no space between My and Therapist).  Here you follow the same procedure as above.  You can now check your appointment, send me a secure email, or send me a "T Secure Message" text. Note that the emails you send to me through T Securemessage are secure, whereas if you send me a "regular" email it is not. You can also access teletherapy from a mobile device through the app.
To send a T Secure Message, send a text through MyTherapist.  I will see the message in my Therasoft database and can reply securely.  You will receive a regular text saying that you have a message in MyTherapist.  You then log into MyTherapist to read it.  This is particularly convenient for rescheduling appointments.
Please use one of these secure methods to send me any messages containing personal information or to reschedule appointments.
Copays, coinsurance and private pay fees can now be paid through the portal or app using a credit card.  Please note that private pay costs are listed.  If you have BCBS your costs will be lower, even when you are paying down  your deductible. Ignore "balances" that appear in the portal.