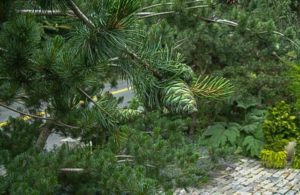 Insurance and fees.

I am a provider for all Blue-Cross Blue-Shield products in Massachusetts, and can accept most out-of-state BC/BS.
High Deductible plans.
More and more, people have to satisfy high deductible amounts before their insurance begins to pay.  You would pay anyway to see a therapist without specialized training.   There can be no guarantees,  but research indicates that treatment with a therapist trained in behavioral treatments is generally much more effective.  Behavioral treatments are designed to be time-limited, so the expense is limited also.
Out of network benefits.
If you have out of network benefits through your insurance, I will charge you my private rate at the time of the session.   I can provide a 'superbill' which you may submit to your insurer for partial reimbursement.
My private pay fees.
No one has to use insurance.  Insurance companies require a diagnosis for billing, and some clients prefer to avoid this.
When thinking about cost, please bear in mind that behavioral treatments are time-limited.   I am happy to provide specialized behavioral treatment and coordinate with the client's established in-network therapist who treats other issues.
My private pay fees for the initial visit (intake) is $200.  Follow-up sessions are $200 for an hour session, $180 for 45 minutes, or $150 for half an hour.
Included in my Intake Paperwork is a 'Permission to Bill Credit Card' form.  My system automatically encrypts your card information so that once you have used the card to pay, I can bill the card at the time of the next session.  I will also bill any additional fees such as for late cancellation.  You may pay via credit card, debit card, or HSA/Flexible spending card  on my portal or app. Once you have paid for the first session (required prior to the session occurring) I will have your card information.  If your card information changes,  I require that you pay for the next session through the app or portal yourself or send me a voicemail message with the information (not a text or email).  HSA/Flexible spending cards can't be used to pay for late cancellations, as insurers don't cover them.
Cancellations.

A late cancellation fee is charged for those who cancel within 24 hours or don't show up for the session.  Insurers pay nothing for missed appointments. Many therapists charge their full fee.  I have a lower late cancellation fee ($100), but expect it to be paid anytime you cancel late, unless you are too physically ill to participate in the session or there is a family emergency.
Video sessions.
Video sessions are provided through my Therasoft HIPPA-compliant system.  You must be in a state where I am licensed or registered – Massachusetts or Florida – at the time of the session.
Additional services.
Additional services not covered by insurance, such as participating by Zoom in an IEP meeting,  are billed to the client at $150/hour.
"Goodness of fit".
I regard the first three sessions as an introductory period during which each of us can decide whether we are a good "fit" to work together.  If we are not, I will offer suggestions for other providers or services.
Medications.

I am happy to work with your prescriber or refer you to a psychiatrist or clinical specialist nurse who can prescribe for you.
Age groups of clients.

Adults, teens and children.
Record maintenance.

My records are maintained by Therasoft, a HIPPA-compliant electronic medical records system.  Your treatment is confidential and will not be discussed without your permission.  There are some exceptions.  If I believe that  you are a risk to harm yourself or someone else, I can break confidentiality, and if I become aware of the abuse of a child, an elder or a disabled person, I am mandated to report this.
Any person who assists me with billing or other administrative tasks is also bound by HIPPA confidentiality laws.
Inactive clients.
When I have not seen a client for 6 weeks, I will discharge them.  I do have many clients who come back for occasional 'booster' sessions.  If you wish to do this, please contact me.  If it is clinically appropriate, and I have space in my calendar, I will reactive you as a client so that you can make another appointment.
Contacting me
If you email me, please consider carefully what information you include, as email is not a secure medium. I have a Hushmail system which requires you to set up a passphrase when I email you.  You can then open my encrypted emails using the passphrase.     You may also call 508-735-4468.
Call me at 508-735-4468 or email me at hturano@tsecuremail.com