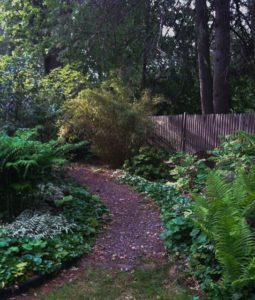 How do I make an appointment? 
If you would like to make an appointment, please call me and leave a brief message with your name, cellphone number, insurance if you plan to use it, and your email address.  Also say a few words about the reasons you are seeking therapy.  This helps me to know whether we are likely to be a good "fit".
I will email you back with instructions on how to register.  If I have a current opening, I will also call you to arrange a first appointment.  I sometimes have a waiting list, but this does  mean there will be a long wait.  However, to get onto the waiting list you must register first.
Evening hours are available. I do not schedule regular appointments on the weekend.
Where is your office?
9 Cedar Street, Worcester, MA 01609.
From Rt 9: Pass the courthouse in Lincoln Square going west.  Take the next left at the light (Lancaster St becoming Linden St). You will go up a hill, and as you come down, will come to a light.  Take a right here and park in the second lot on your left, against the fence.  (The lots are close together, before you reach any houses on the left.)  To find my office, walk back up to the light.  I am in the Victorian house on the corner of Linden and Cedar, on the first floor, at the Worcester Center for Cognitive Behavior Therapy. Please do not park in other lots near my office, as clients have been towed.  Some street parking is available.  Be aware that some new clients' GPS systems have taken them to Cedar Street in Westborough.   We are close to downtown Worcester.
Call me at 508-735-4468 or email me at hturano@tsecuremail.com.

View Larger Map