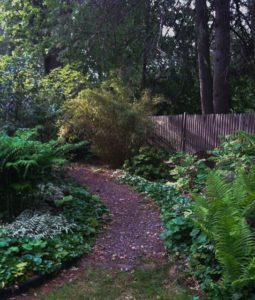 How do I make an appointment? Do you have weekend hours?
If you would like to make an appointment, please email me at hturano@tsecuremail.com, or call me at 508-735-4468.  (If you use email, please bear in mind that it may not be a secure medium).  I am a member of an association of solo practitioners, the Worcester Center for Cognitive Behavior Therapy, with Dr Jennifer Lish and William Davidson LMHC.   When  you call, please indicate good times to call back, your insurance if you plan to use it, and whether a message can be left.   I will give you a password so you can send me your personal and insurance information through the pre-registration page of my website.  After clicking "Save", you will come to a page where you can print out the "adult packet" or "child packet".   If possible, please print out the Patient Contract, Intake Questionnaire and  screening tools and bring them, with your insurance card, to the first session.
Evening hours are available. I do not schedule regular appointments on the weekend.
Where is your office?
9 Cedar Street, Worcester, MA 01609.
From Rt 9: Pass the courthouse in Lincoln Square going west.  Take the next left at the light (Lancaster St becoming Linden St). You will go up a hill, and as you come down, will come to a light.  Take a right here and park in the second lot on your left, against the fence.  (The lots are close together, before you reach any houses on the left.)  To find my office, walk back up to the light.  I am in the Victorian house on the corner of Linden and Cedar, on the first floor, at the Worcester Center for Cognitive Behavior Therapy. Please do not park in other lots near my office, as clients have been towed.  Some street parking is available.  Be aware that some new clients' GPS systems have taken them to Cedar Street in Westborough.   We are close to downtown Worcester.
Call me at 508-735-4468 or email me at hturano@tsecuremail.com.

View Larger Map