Cognitive Behavioral Therapy
Helen Turano, LICSW  (508) 735-4468
Welcome!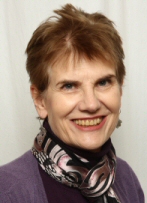 A relationship with a trusted, supportive therapist is the cornerstone of therapy. As a therapist trained and certified in CBT, I also offer you something extra – training in skills that have been proven to help depressed and anxious people feel better. You will learn new ways of looking at your life, and acting in accordance with your values, not your fears.
| | |
| --- | --- |
| Meet me and find out how I work | |
I am a member of the Worcester Center for Cognitive Behavior Therapy, an association of independent CBT therapists. You may also want to consult the website of my colleague:
www.worcestercognitivebehaviortherapy.com (Dr Jennifer Lish).
If you call or email me to request an appointment, and I have no time available, or you would be a better fit for Dr Lish,  I will give her your information and ask her to contact you instead.